I don't know about you, but I am SO ready for Spring! These last few weeks, we've had teaser Spring days. You know what I mean: a random Tuesday in February where the low is still 30 but the high is a sunny 65. But then the next day *BAM!* back to 34 degrees. I'm ready for full fledged Spring!
It's during this time of year that I find myself reaching for pastel accents to bring a little bit of Spring inside my home. There's something about seeing lavender napkins or little white bunny figurines that help put a spring in my step and some sunshine in my heart.
That's why I ADORE this new color palette! Pastels are great, but they can also ready "baby" or "old grandma living room". Pastel tones can be brightened and made more vivid to create a more grown-up palette that still reads pastel.

So how will you bring these vivid new colors into your space? We have some beautiful wooden door hangers that would be great for adding that pop of color either to a room or door. You don't have to just put a single name in it though. Get creative! Maybe you could use your last name and use it on the front door. Or a phrase like, "Some Bunny Loves You".
The great thing about Jefferson St. Designs is that we make each piece just for you. We don't have a huge stack of them in a warehouse just waiting to go out of style. Once you place your order, we custom make your item. So feel free to make it one of a kind!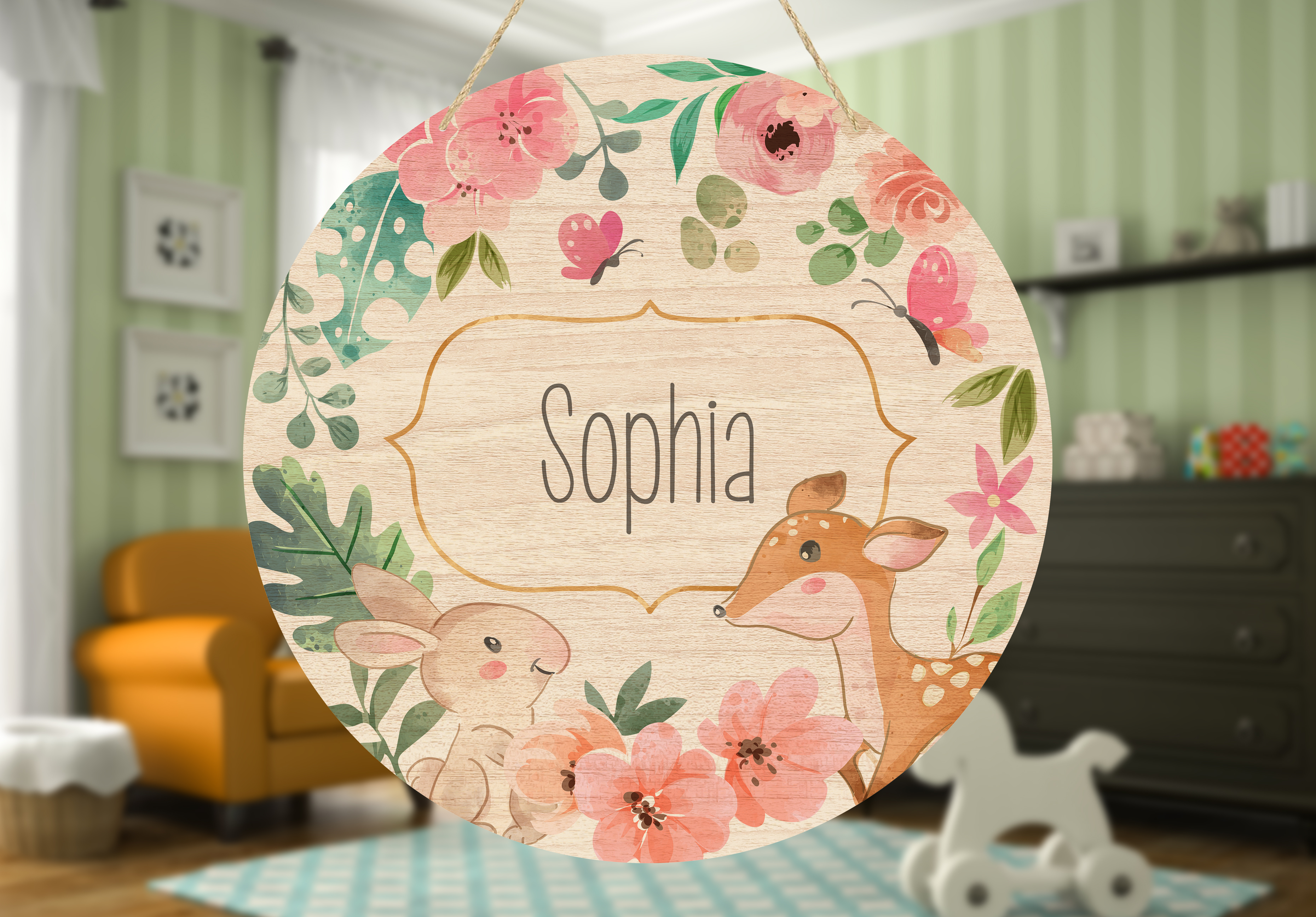 If you're needing more inspiration, feel free to pop over to our Pastel Palette Board on Pinterest to see more ideas for ways to incorporate bold pastel colors into your decor. Do you have a great idea you want to share? Let us know in the comments section or tag us on Instagram or Facebook @jeffersonstdesign
Find time to be happy in your space.
- Beth -